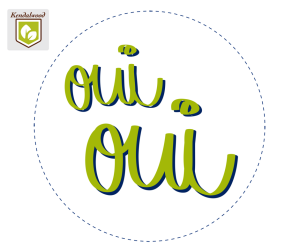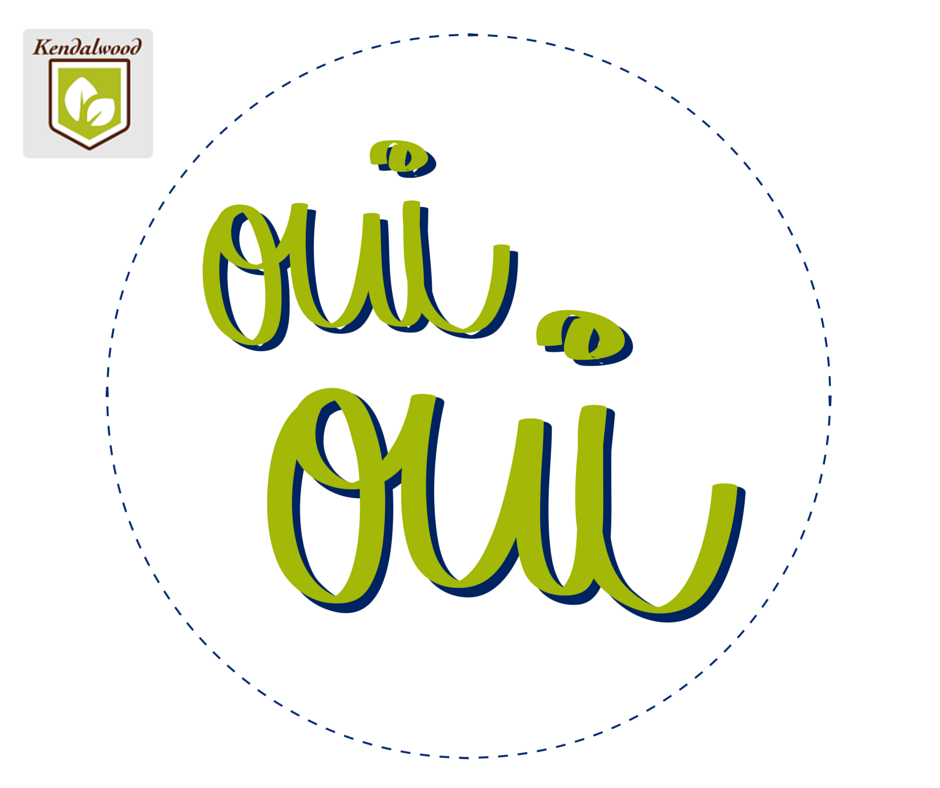 Living in a country with two official languages makes bilingualism an important element of a Canadian education. Kendalwood Montessori is uniquely positioned to offer French learning to Durham Region students. We integrate French instruction into the daily routine in all our classrooms from toddler through elementary, ensuring students gain natural and regular exposure. Starting in our toddler program, our youngest students have an opportunity to begin their French introduction at 18 months of age. This early exposure and opportunity to use newly acquired language regularly is key to developing native-like fluency with ease, which is much harder to achieve as students grow older.
The public school system is less flexible with regard to French language instruction, requiring parents to make a decision between full immersion in the French stream, or waiting until the fourth grade to begin a basic introduction to French within the English curriculum.  These options provided by the school board are problematic, as they result in an all or nothing verdict. Students are either left with a wide learning gap during an important window of opportunity, or they are required dive headfirst into an immersion program in pursuit of language skills over other educational priorities.
AIM Language Learning at Kendalwood
Every student at Kendalwood receives French instruction on a daily basis with our French Directress, Mme. Borges. She has been with us for over seven years in a variety of roles, including Lead Casa Directress after obtaining her Montessori Teaching certificate in 2011. Mme. brings a great passion and infectious energy to her teaching, as her boisterous and excited voice can be heard echoing through the halls. She has a great connection to all her students and is always able to elicit their attention and enthusiasm!
AIM French Daily Instruction

Toddlers – 20 minutes
Casa – 30 minutes
Elementary – 50 minutes
Our French program is based on the Accelerated Integrated Methodology (AIM) which ensures students successfully and rapidly build proficiency in a second language. Mme. Borges spent three years familiarizing herself with the AIM program in order to bring the technique to Kendalwood. AIM utilizes key strategies such as gestures, useful key words, and content based instruction which creates an Immersion-like experience. The methodology uses storytelling and music to allow language development to be supported and nurtured within a familiar, predictable context. Simply put, the AIM approach closely resembles the way we learn our first language and it's done in a fun and interactive way.
We chose the AIM program because it is such a natural complement to the Montessori philosophy:
Prepared Environment – The French classroom is set up with visuals and teaching aids to ignite the passion for learning for the students.
Individualized Learning – The children are encouraged to learn at their own pace, as the teacher observes and provides assistance whenever needed. At the Elementary level, students are divided into three groups for French, based on their current level of comprehension.
Use of the Senses – Maria Montessori found that children will develop more wholly when all their senses are engaged in their learning. AIM incorporates all the senses through listening, visuals and gestures.
If you are looking to prepare your child for French fluency in a program that provides early exposure with an individualized approach, we would love to share more about our French program with you. Kendalwood is the only Montessori School in Durham Region to offer the AIM Learning program.
Contact us to book your personal tour or visit our school calendar to find our next Open House. We look forward to meeting you and your child!
http://www.kendalwoodmontessori.com/wp-content/uploads/2015/02/Bonjour.png
512
1024
Editor
http://www.kendalwoodmontessori.com/wp-content/uploads/2019/05/Kendal_Transparent-300x150.png
Editor
2015-02-13 02:30:15
2015-02-13 02:31:38
AIM French Program Unique to Kendalwood Montessori