Kendalwood Montessori & Elementary School Calendar
Sort Options
1apr1:00 am- 1:00 amPoetry Month Begins
2apr1:00 am- 1:00 amAutism DayWear blue!
19apr1:00 am- 1:00 amGood FridaySchool Closed
21apr1:00 am- 1:00 amEaster
22apr1:00 am- 1:00 amEaster MondaySchool Closed
At Kendalwood Montessori School, we provide children with a safe, nurturing and stimulating environment, which encourages growth and happiness. Our goal is to maximize the potential of each child intellectually and socially by building character, positive self-esteem, and a love of learning.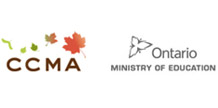 As Durham Region's first fully accredited Montessori school licensed under the Childcare Early Years Act, Kendalwood's facility and program standards are inspected and monitored by the Ministry of Child and Youth Services, the Ministry of Education, and the Canadian Council of Montessori Administrators.