Seeds of Empathy has come to Kendalwood Montessori and we couldn't be happier to have our Casa B students taking part in this wonderful initiative. The "younger sibling" to the well-known Roots of Empathy program, Seeds of Empathy fosters social and emotional literacy in children three to five years of age. The number of schools able to participate in the program each year is dependent on funding.  Kendalwood is thrilled to be one of only twelve centres selected to participate this year. Seeds of Empathy's mission is to build caring, peaceful, and civil societies through the development of empathy in children and adults. The program has proven to be effective in fostering pro-social behaviour and reducing aggression levels while increasing empathy in young children.
Our Principal and several Kendalwood Staff participated in a weekend conference in Toronto earlier this year to learn all about the program, its components and practice training in order to deliver the program in our school. The distinctive aspect of the Seeds of Empathy program is the special guest educator – a baby.
Seeds of Empathy Begins With Literacy Circles
Students work through relevant themes in three week intervals. Our Literary Coaches – Ms. Logan & Mrs. Marchment – lead a thought-provoking curriculum based on children's literature. During each program theme, lessons and activities based on the books read to the children help to find the meaning and purpose behind each narrative.
Our Tiny Teacher
At the end of each three week cycle, students enjoy a visit from baby Ronin, our special guest teacher. This interactive, experiential component of the program provides tangible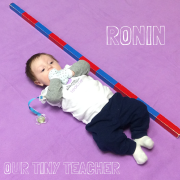 learning opportunities for students which leave an indelible imprint.
Our Principal, Mrs. Koenders, facilitates the family visit sessions. During each visit, she leads a ritual with mom and baby, such as:
Singing hello
Observing baby's growth and overall changes
Providing opportunities for exploration through the Seeds of Empathy bag of toys
Singing goodbye
Children answer questions based on the actions of the baby aimed at interpreting his behaviour.  Understanding is gained by exploring what the baby is trying to communicate, how he may be feeling and what we can do to make him happy.  Our students gather to observe the infant teacher for this discussion and actively learn how to empathize with his needs.
"It is equally important for a child to learn to relate as it is to learn to read."

–   Mary Gordon, Seeds of Empathy Founder
Why is Empathy Important?
Teaching empathy, compassion and kindness were part of Maria Montessori's first classrooms and remain essential aspects of the whole-child Montessori philosophy. Empathy is a life skill which translates to more resilient, fulfilled children and adults. Through Seeds of Empathy, our young students are given hands on opportunities to build social and emotional skills while developing a positive mindset around the needs of others at an early age.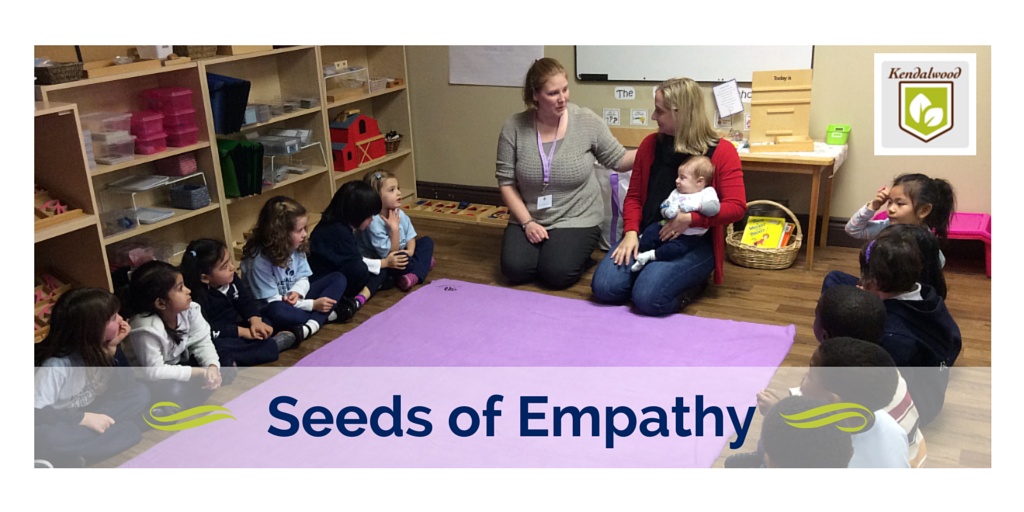 http://www.kendalwoodmontessori.com/wp-content/uploads/2014/12/baby-feet1.png
329
750
Editor
http://www.kendalwoodmontessori.com/wp-content/uploads/2019/05/Kendal_Transparent-300x150.png
Editor
2014-12-04 08:24:00
2014-12-05 21:28:42
Immense Growth through a Tiny Teacher at Kendalwood Montessori